What Do You Need To Know About Evolution Gasoline Conversions Of RC Engines?
Do you know gasoline engines burn less fuel as compared to the glow engines? Yes, the RC engine experts have confirmed that, gasoline engines are fuel efficient and more powerful as compared to the glow RC engines. Moreover, this is the main reason, why RC plane/drone owners highly prefer glow to gas conversions.
If you got an Evolution 7-77 engine with a glow plug and wanted to convert it to full gasoline engine, then here is an efficient ignition system for you. Evolution gasoline conversion is the most effective way to ensure a clean & sustainable environment. As the gasoline engines burn cleaner than glow, less amount of pollution is exhausted into the surrounding. Apart from environment friendly benefits, you can also save well on your fuel expenses.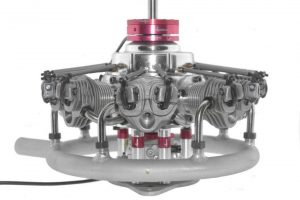 Introduction of Evolution Gasoline Conversion
The evolution engine gasoline conversion was first introduced in 2014 by CH Ignitions. Since the inception, the evolution engine conversion ignitions are in great demand. The RC plane flyers and owners prefer the conversion of glow engine to gasoline on own, for better performance. You can also order our CH ignitions for Evolution 7-77 glow engine online and can make the engine conversion on own.
The installation procedure of our Evolution 7-77 engine ignitions is similar to the EVO 7-35 and EVO 9-99. Well, the components may differ a bit in size, but the overall installation is the same for all Evolution engines. Simply go through our instruction manual and follow the step-by-step guide. The process along with the description of all components is briefly described in the manual for easy understanding. In case, you find any further difficulties in the installations; you can check the video guides of CH Ignitions here.
Important Tips to Consider When Converting Glow Engines to Gasoline
Grease the front-end of the engine – In evolution gasoline conversion, there will be an overall 10% power loss in the engine's performance, and the engine will run hotter than earlier. To avoid such after-conversion consequences, you need to grease the front end of the engine by taking OFF the lifter holders and push roads.
Be careful when you tighten the spark plugs – The spark plug heads are made up of sensitive material, thus it is important to handle them with care. To avoid any inconveniences, we recommend using special inserts of 1/4-32 plugs.
Oil-Gas ratio should be minimum 20:1 – In case, you are confused about the oil-gas mixture, you should go with 20:1 ratio. Use 50 ml oil to 1 L gasoline for the perfect proportion of the mix.
Before ordering our Evolution 7-77 CH Ignition, please check the product specifications online. In case, you got any queries regarding our ignition system, feel free to contact us at 561-927-6171.