What Do You Know About GLOW CDI Conversion?
CDI system is an electronic device which is used to store an electrical charge over the circuit capacitor. CDI which is abbreviated as Capacitor Discharge Ignition is a vital part of the machine. The electric current is discharged with the help of the ignition coil, and it produces a powerful spark from the spark plug. These types of ignition systems get charged quickly, and it is the best for RC/UAV planes.
Efficient CDI systems are designed at CH ignitions. The electronic systems are designed with the highest quality material and components which is used for RC/UAV use.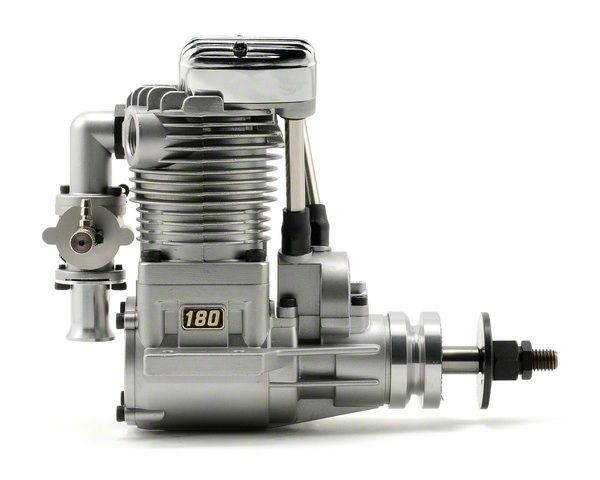 The Best CDI Ignition Systems
From single CDI systems to double CDI, 3CYL, 4CYL, CDI, 5CYL the customers can find the best ignitions systems at our online store. They are designed and tested with the best material as well as the professionals certify them. No matter what is the configuration of the engine the best CDI systems are available for sale. The ignition system like ZDZ, Saito, Bison, etc. is available with the right configuration to give a thrust to your engine.
The glow CDI conversion works by passing the electric current over the capacitor. When power is passed through the capacitor the flow of electrical current is transferred through the ignition coil. The ignition coil gets charged and acts as a transformer which allows the energy to pass through it.
Until and unless it is completely charged the ignition systems can run the engine without any hindrance. As compared to the inductive ignition systems they are more efficient and ensure fast charging. Due to this feature, the flyers prefer to install the CDI ignitions for their engines. There are some important CDI systems which include flywheel, stator, timing mark, charging coil, and the trigger circuit. These components work together to ensure the smooth functioning of the CDI ignitions.
Glow CDI Conversion Engine
This conversion is one of the best options if you are looking to keep running your glow fuel or any other ignitable fuel. Once the conversion is done, it can run pretty well with any fuel type. The ZERO Nitro fuel is the best for glow fuel which provides an economical option. With the use of Zero Nitro, it will protect the internal components from getting rust. By using the CDI systems, it is possible to charge the capacitor in a short time. The glow CDI conversion is designed with the best materials to match the performance of the engine as well as fulfill the requirements.